Delhi
Delhi is India's national capital and is the central hub for those wanting to explore the country's northern regions. It is home to much history and many impressive monuments, temples and shrines. Showcasing the incredible cultural and spiritual diversity of India, the city offers many adventures amongst its bustling streets.
Weather
Delhi can be enjoyed at any time of the year although it is very hot and moderately humid during the summer months of April to June. Prepare to get wet during the monsoon between July and September
Cuisine
Delhi is best known for its street food. One must not miss Chicken Kebab, Biryani and Tandoori along with everyone's favorite Butter Chicken on his/her visit to Delhi. A visit to Paranthe Wali Gali in Chandni Chowk is recommended to everyone.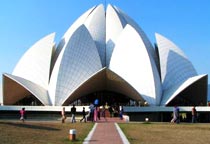 Tourist Attractions
There are a number of major tourist attractions in Delhi where visitors as well as for locals can explore Delhi's culture and heritage. Places for your itinerary include:
The Red Fort: The Red Fort's imposing architectural style and beautiful gardens were designated a UNESCO World Heritage Site in 2007. The Red Fort was the residence of the Mughal emperor of India for nearly 200 years, until they were kicked out by the British in 1857.
QutbMinar: QutbMinar is the second tallest Minar in India which stands 73 meters tall.QutbMinar is also known as UNESCO World Heritage Site made of red sandstone and marble.
Lotus Temple: The recently constructed Lotus Temple (also known as the Bahá'í House of Worship) is renowned for its flowerlike shape and has become a prominent tourist destination in the city. This building, dedicated to the commonality across religions and a vision for a peaceful global human society, has won numerous architectural awards.
Akshardham: a Hindu temple complex also known as by the name Swaminarayan Akshardham. The complex displays traditional Hindu and Indian culture, spirituality and architecture. Within this complex can be found the Neelkanth/Darshan Theatre, the Sanskruti/Vihar Boat Ride, the Musical Fountain and the Garden of India.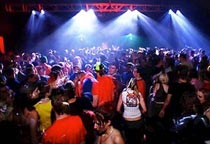 Night Life
Delhi is well known for its night life. Delhi people and tourists enjoy clubbing, dining and live bands which are active 24x7 in restaurants and clubs. Visitors can choose between jumping clubs that are open in almost all areas of Delhi to high profile parties in five-star hotels and musical events.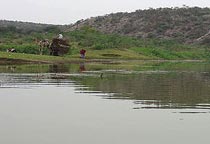 Lakes
Delhi has several options of boating but the most popular lake is Damdama Lake located at a distance of 50 km from I.T.O. area. The best time to plan for a weekend getaway destination whether a day trip or picnic tour and corporate group tour is from October to March.
Entertainment Activities
Delhi also has heaps of activities to entertain the kids. There is a 5D cinema, the Jurasik fun-park, Children's Museum, Kingdom of Dreams, Adventure Island, National Zoological Park, Rail Museum and Deer Park. Also check out the HOHO Bus Service which is run by the Delhi Government to help you explore and have fun in the capital. For adults and kids, evening theatre plays are highly popular amongst the people of Delhi.
Create your own tours, ask experts for assistance...